Construction and Development
Maryland CTE Program of Study
Construction Design and Management
The Construction Management program is under development and based on the National Center for Construction Education and Research (NCCER) standards. This program will prepare students for further education and careers in the construction industry, with a focus on project management and project supervision as it relates to all areas of construction. Several Maryland community colleges offer articulated credit to postsecondary Construction Management programs.
CTE Course Sequence
Introduction to Construction and Design
This course provides an overview of the design and construction process as well as an introduction to the many career options within the field of construction. Students will be introduced to core concepts in design and construction including: construction methods and materials; fundamental elements of design; and innovative technologies including Green Construction and Design. Students will be introduced to design software as they complete basic design projects, such as floor plans. In addition, students will begin to develop a better understanding of the fields' interrelationships.
Principles of Construction Design
This course provides students with an in-depth understanding of the construction design process. Students will complete a series of increasingly complex construction design projects in which they incorporate all aspects of the construction process, including zoning and regulation requirements; surveying; and project planning. Students will use design software to generate site plans (topography) as well as detailed building plans. The use of portfolios is introduced as a means of showing the developmental stages of a design project. Students will use 3D computer software to complete projects.
Advance Design and 3-D Modeling
Students will work in teams to fully develop designs and a construction management plan for a pre-determined site. In this year-long project, students begin with the legal description and topography of the site and develop a proposal for development. The construction design project must meet the client's needs, budget, and the site characteristics. Students will generate a series of plans to be included with the proposal for submission to an industry review panel for approval.
Advanced Construction Management
This course builds on an understanding of the construction design process to advanced knowledge and skill in construction management. In this course, students will be required to work in teams to complete a development projects from existing plans. The year-long project will focus on building codes and standards, coordination of the construction process, estimating, planning and scheduling; and site management.
Additional Program Advantages
Student Organization
SkillsUSA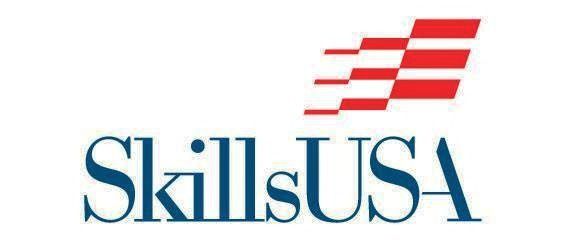 SkillsUSA
Technical Skill Assessment
Autodesk Certified Associate (AutoCAD)
www.autodesk.com