Business Management and Finance
Maryland CTE Program of Study
Academy of Finance - NAF
The National Academy Foundation (NAF) Academy of Finance (AOF) program prepares students for successful careers in finance, accounting and related fields. The Academy of Finance provides students with a broad understanding of financial and economic concepts and provides internship opportunities. Although NAF courses are designed as half credit courses, these have been combined and sequenced for Maryland students to complete four (4) credits based on NAF curriculum. In addition to an internship, NAF academy students can now earn NAF Certification—a credential that is increasingly being recognized by colleges, universities, employers and professional trade associations for its assurance, backed by data, that these NAF graduates are college and career ready.
CTE Course Sequence
Principles of Finance/ Financial Planning
The Principles of Finance course gives students a thorough introduction to the concepts, tools, and institutions of finance and serves as a foundation for the core courses offered by the Academy of Finance. The Financial Planning course provides students with an introduction to the job of a financial planner. It discusses financial planning and its importance in helping people reach their life goals. It describes how to set personal financial goals and a budget, as well as the factors that shape them. The course concentrates on saving, borrowing, credit and all types of insurance.
Principles of Accounting/Managerial Accounting
The Principles of Accounting course provides students with the knowledge that accounting is a process of providing data and information that serves internal and external stakeholders. The Managerial Accounting course introduces the fundamentals of management accounting, including manufacturing and cost accounting, budgeting, accounting for managerial decision-making, and financial statement analysis.
Financial Services/ Applied Finance
The financial Services course introduces students to the complex world of financial services companies. It begins with an introduction of the origins of money and of banking, and explores the early history of banking in the United States. Students then move into an in-depth study of the financial services industry and explore the types of companies that make up this industry. This course also introduces students to the main concepts behind investing and discriminates among different ways to invest money. The Applied Finance course delves into the financial concepts introduced in Principles of Finance. Students learn to identify the legal forms of business organization. Students will gain a deeper understanding of the important aspects of finance; including such concepts as profit, sales, the risk-return trade-off, and the time-value of money.
Academy Internship Experience
The Internship Experience occurs in the summer of the student's junior year. Students are exposed to the broad array of soft workplace skills: critical thinking, teamwork, decorum, ethics, creativity, time management, ingenuity, honesty, problem-solving, comportment, and a solid understanding of the importance of excellent written and oral communication skills. It provides a valuable foundation for any career the student chooses to pursue in the future. All NAF internships are coordinated by the NAF Academy teachers and follow the NAF guidelines.
NAF develops and offers students a sequenced set of work-based learning experiences that culminates in paid or unpaid internships as defined by the NAF Internship Gold Standards. These standards provide academies with criteria for high quality internships for high school students.

Business Economics/ Ethics of Business
The Business Economics course provides students with an introduction to the key concepts of business economics including supply, demand, profit, costs and markets and differentiates microeconomics from macroeconomics. The course describes forms of business ownership and discusses the relationship of labor and business, then provides a broad overview of the global economy. The second course, Ethics of Business, examines ethics through the lens of various business disciplines, and considers the impact of organizational culture on ethical practices. The course also explores ethics as social responsibility, the evolution of ethics as business becomes more international, and how the free market and organizational ethics can co-exist.
This is one of two specialization courses that students may choose from.
Entrepreneurship/ Business in a Global Economy
The Entrepreneurship course introduces students to the critical role entrepreneurs play in the national and global economy. Students learn the skills, attitudes, characteristics, and techniques necessary to become successful entrepreneurs. They explore starting a business and learn about the operational issues and financial risks that new businesses face. The second course, Business in a Global Economy, focuses on providing students with an understanding of how and why businesses choose to expand their operations into other countries. This course exposes students to the unique challenges facing firms doing business internationally, and to the potential opportunities available to those businesses.
This is one of two specialization courses that students may choose from.
Advanced Placement (AP) Economics
AP Economics covers concepts from both micro- and macro-economics. Students gain an understanding of the principles of economics that apply to the functions of individual decision makers, both consumers and producers, within the economic system. The AP course in macroeconomics focuses on economic systems as a whole. The course places particular emphasis on the study of national income and price-level determination, economic performance measures, the financial sector, stabilization policies, economic growth, and international economics. This course may also be split into two half credit courses AP Microeconomics (SCED 04203) and AP Macroeconomics (SCED 04204)
Additional Program Advantages
Program Recognition
National Academy Foundation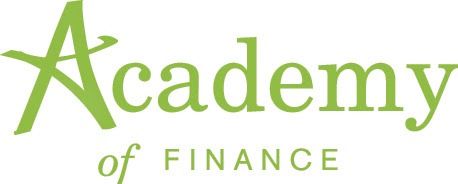 National Academy Foundation
Student Organization
DECA

DECA
Student Organization
FBLA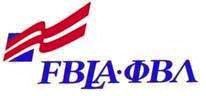 FBLA
Technical Skill Assessment
Early College Credit (dual enrollment)
www.naf.org