Arts, Media, and Communication
Maryland CTE Program of Study
Graphic Communications (PrintED)
The Graphic Communications program is offered in partnership with the Printing and Graphics Association MidAtlantic (PGAMA). This program of study is designed to give students an overall understanding of the industry and its major operations while teaching academic and technical skills required in the field. Students can gain industry certification through PrintED in several areas, including; Introduction to Graphic Communication, Digital File Preparation, and Press Operations. While gaining the technical skills they need to succeed in this career pathway, students can also earn college credits through articulation agreements.
CTE Course Sequence
Introduction to Graphic Communications
This required foundation course provides an overview of the graphic communications industry. Students demonstrate 103 competencies while developing an overall understanding of the industry and its major operations.
Digital File Output
The 40 competencies in this accreditation area require that students have an understanding of the steps needed to prepare a client file for printing, from preflighting through platemaking. Most of the competencies require students to define specific activities and identify various procedures and equipment components.
Digital Production Printing
Students master 36 competencies in digital production printing that are designed teach concepts and competencies that ensure that the student is able to operate any vendor's digital press. Students will understand apply the digital workflow concepts to print production.
Binding and Finishing
Students master 57 competencies to learn about the equipment, materials and procedures for folding, cutting, stitching, adhesive binding, case binding, foil stamping coating and laminating and spiral and wire binding. Students demonstrate the use of folding equipment to make different folds and perform preventative maintenance on folders and cutters. They demonstrate knowledge of paper types as well as the tools and procedures for quality control. Students identify and solve common bindery and finishing problems.
Advanced Graphics and Printing
This course has three components: Advanced File Preparation, Advanced Printing Procedures, Advanced Page Imposition
Advertising and Design
Students demonstrate knowledge in 45 competencies in advertising and design. The competencies address copyright, ethics and intellectual property rights; creating a digital portfolio, typefaces, page layout, image capture, digital illustration and design principles, and corporate branding. Students demonstrate an understanding of additive and subtractive color, design a logo, create an illustration, and pitch an advertising concept.
Digital File Preparation
In this course students demonstrate 80 competencies that are procedures required in each step of file preparation. These include basic design elements and principles, file construction, fonts, page layout, image capture, illustration, and PDF creation.
Offset Press Operations
This course covers 42 competencies that ensure a sound knowledge of platemaking, ink, paper, and fountain solution used for offset lithography. Some competencies require students to identify press parts and basic operations procedures, while 20 of the competencies require student to demonstrate their ability to perform makeready steps, print different types of one-and two-color jobs, evaluate and adjust print quality, color measurement, and perform clean-up functions.
Additional Program Advantages
Student Organization
SkillsUSA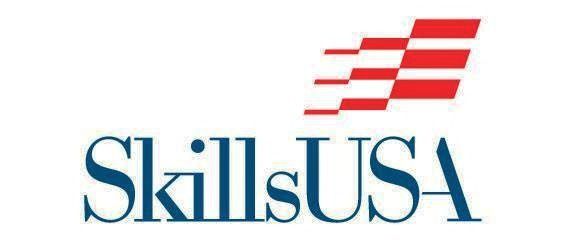 SkillsUSA
Technical Skill Assessment
PrintED Certification (several areas)
www.gaerf.org